Alyssa Primeau - Doriot Dwyer Flute Merit Award - 2019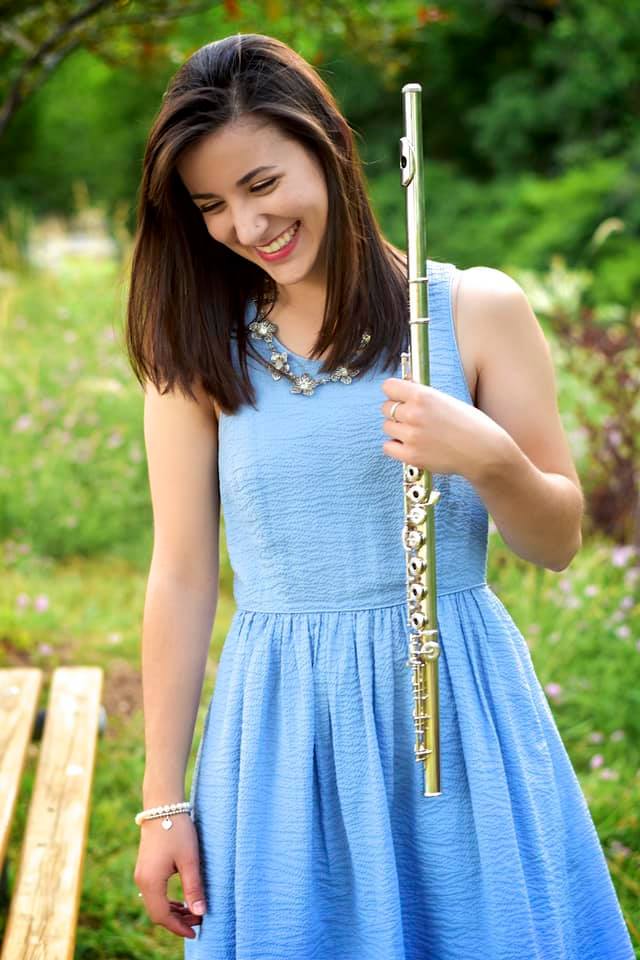 Alyssa is a graduate student at Boston University's College of Fine Arts pursuing her Masters in Flute Performance with Linda Toote. She received her Bachelor's of Music degree in Instrumental Music Education and Flute Performance from Oakland University's School of Music, Theatre, and Dance where she studied with Sharon Sparrow and Jeffery Zook. ​As a soloist, Alyssa has held numerous accomplishments. In 2014, she was a winner of the 18th Annual David Daniels Young Artists Concerto Competition at Oakland University, and in 2016 the winner of the Oakland University Band Concerto Competition. In 2017, she was a winner of the National Flute Association's Masterclass Performer's Competition as well as the Royal Oak Symphony Orchestra's Young Artist Competition. Most recently, Alyssa was a winner of Boston University's Soloists Competition. ​As an orchestral and chamber musician, Alyssa has held numerous positions in orchestras around metro Detroit and at Boston University. Most recently, she has performed in the Boston University Symphony Orchestra as well as the Chamber Orchestra. In the past, she has had the pleasure of performing at the Detroit Symphony Orchestra's Orchestra Hall with the Oakland Symphony Orchestra. In 2017, Alyssa played flute and piccolo in Oakland University's Opera production of the Magic Flute. As a chamber musician, Alyssa enjoys collaborating with groups of various instrumentations. She is currently a member of the Red Lime Flute Quintet at Boston University. In the past, she has performed regularly with classical guitarist Jessica Julian as a duo. ​Alyssa has had the pleasure of performing and participating in numerous masterclasses around the United States. In 2017, she had the pleasure of traveling to Carnegie Mellon University to participate as a performer at the Consummate Flutist with Marianne Gedigian. In 2016, Alyssa attended the ARIA International Summer Academy with Bonita Boyd and Judith Mendenhall. Also in 2016, she was a masterclass performer in Marina Piccinini's International Summer Master Class. ​ ​As a music educator, Alyssa enjoys teaching privately as well as large ensembles. She has extensive experience in the classroom as a middle school band teacher as well as a marching band instructor.
Pauline Jung - Doriot Dwyer Flute Merit Award - 2019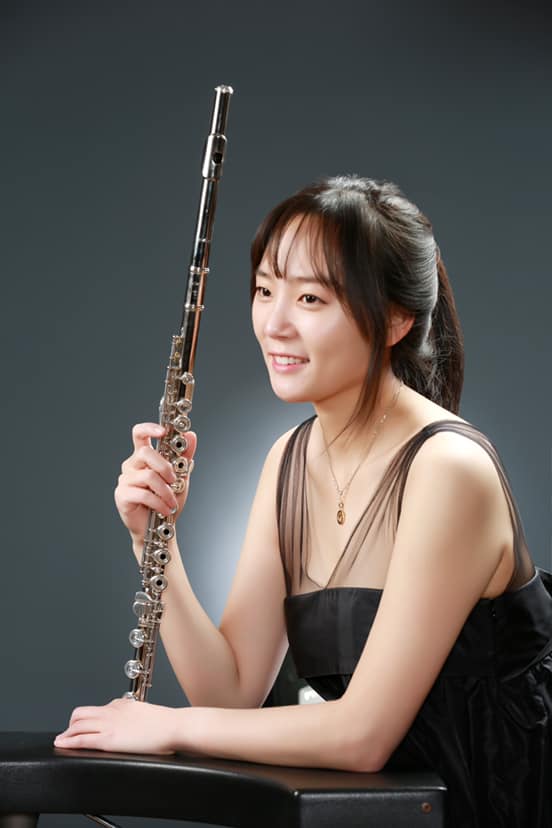 Pauline Jung, a prize winner of the National Flute Association Young Artist Competition in 2017, has performed throughout Slovakia, Austria, Korea and in the United States. She has won the University of North Carolina at Chapel Hill Concerto Competition in 2014 and performed with the UNC Symphony Orchestra as a soloist under the baton of Tonu Kalam. Other soloist appearances have been in 2011 with the Mid Atlantic Wind Symphony, and the summers of 2017 and 2018 with the Slovak State Opera Chamber Orchestra. Recently, Pauline was selected as a finalist in the 39th annual James Pappoutsakis Memorial Flute Competition. Pauline has performed in Memorial Hall in North Carolina, and Krannert Center of Performing Arts in Illinois, and in Symphony Hall in Boston. Pauline is currently pursuing her doctorate degree at Boston University, studying under Linda Toote. She has received her Bachelor of Music degree in University of North Carolina at Chapel Hill under the guidance of Brooks de Wetter-Smith, and received her Masters degree in University of Illinois at Urbana-Champaign with Jonathan Keeble. Pauline has attended masterclasses and received lessons from William Bennett, Lorna McGhee, Bernard Goldberg, Jasmine Choi, Carol Wincenc, and Goran Marcusson.
Jessica Shand - Doriot Dwyer Flute Merit Award Honorable Mention- 2019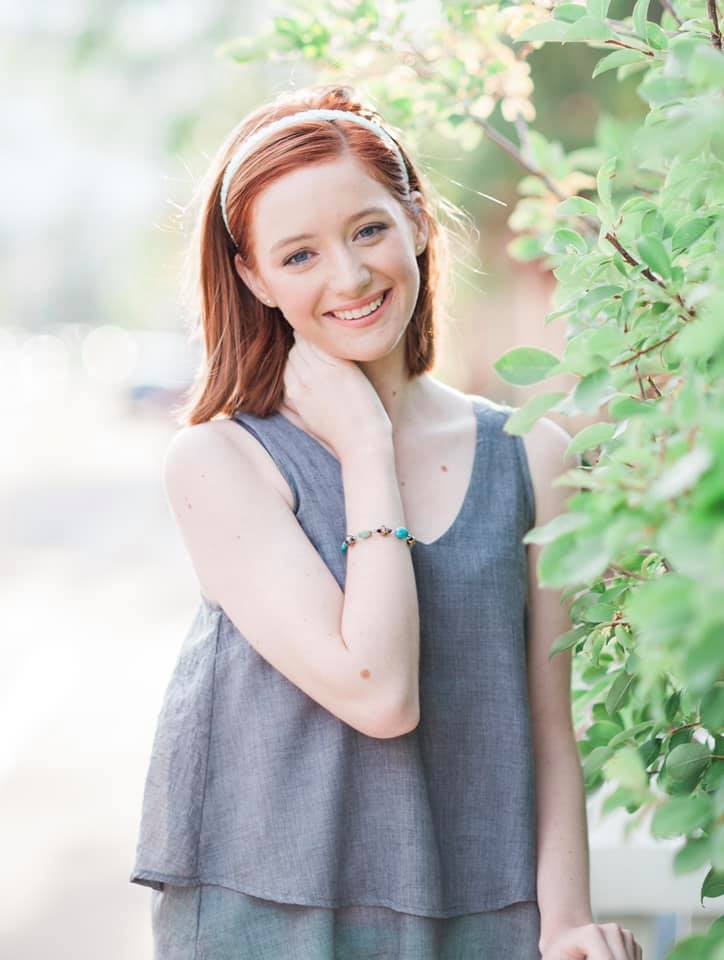 Originally from Colorado Springs, Colorado, Jessica Shand currently resides in Cambridge, Massachusetts, where she is pursuing a B.A. in Mathematics and Music with a secondary field in Computer Science at Harvard University and an M.M. in flute performance at the New England Conservatory. Jessica is a versatile musician with experience producing, arranging, composing, conducting, and teaching, but she primarily finds herself performing onstage as a flutist. In her summers, she has performed at a number of music festivals, including the Aspen Music Festival and School in 2018 and the National Youth Orchestra of the USA in 2016 and 2017. She has been featured as a solo artist on NPR's From the Top and Colorado Public Radio and with such ensembles as the Pikes Peak Philharmonic, Denver Young Artists Orchestra, and Colorado Springs Youth Symphony. As an orchestral player, she has performed principal roles under the batons of Valery Gergiev, Christoph Eschenbach, Marin Alsop, Ludovic Morlot, and others. In the summer of 2019, she will join the teams at New Amsterdam Records and the International Contemporary Ensemble in Brooklyn, NY to identify and support up-and-coming, post-genre young artists. Jessica was the youngest semifinalist in the 2018 National Flute Association Young Artist Competition after winning its High School Soloist Competition and the Deveau Scholarship for the Best Performance of a Newly Commissioned Work in 2017. She is a member of the 2019-2020 artist roster for the Young Musicians Foundation of Colorado, a 2018 Concert Artists Guild Victor Elmaleh Competition semifinalist, a 2017 National YoungArts week finalist, and the winner of the 2016 Music Teachers National Association Senior Woodwinds competition. Outside of performing, Jessica currently serves as Vice President of Management, producer, and principal flutist for the Harvard College Opera, one of the only opera groups in the U.S. to boast an entirely undergraduate cast and production team. She has also been a research contributor for the Harvard University Department of Psychology's Natural History of Song project. In 2019, she received a grant award from Harvard University's Office for the Arts to pursue the project Nineteen Hertz, which promotes the curation of innovative, independent music performances on college campuses and the involvement of performers in the vision, planning, and production of a concert. Jessica currently studies with international flute soloist Paula Robison. Other major influences include Claire Chase and Brook Ferguson. Jessica is a Wm. S. Haynes Co. Young Artist.
Tyler Martin - Doriot Dwyer Flute Merit Award Honorable Mention - 2019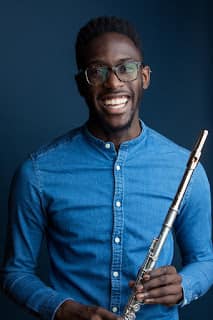 A native of Chicago, Illinois, Tyler Martin is currently a second year graduate student studying with Paula Robison at the New England Conservatory. He received his baccalaureate degree from the DePaul University School of Music, where he was a student of Mark Sparks. Tyler has also studied privately with Alice K. Dade, international soloist, chamber musician, and teacher. Additionally, Tyler has taken masterclasses and lessons from artists such as Robert Langevin, Julien Beaudiment, Demarre McGill, Elizabeth Rowe, Cynthia Meyers, Alyce Johnson and many others. He will continue his musical studies at Rice University's Shepherd School of Music, where he will study with Leone Buyse, in the Fall of 2019. Tyler has performed around the globe from the United States to Spain, Italy, France, Brussels, and the Dominican Republic. Tyler has held flute positions in various symphony orchestras, in addition to numerous contemporary chamber ensembles. Also skilled in auxiliary instruments he is often heard playing alto flute and piccolo. Tyler is a member of Trio Duende, as Chicago based Flute, Cello and Piano Trio. As an active chamber musician and recitalist, he has appeared throughout the United States, including performances in Chicago's Symphony Hall, The Kauffman Center, New England Conservatories Jordan Hall as well as at Orford Musique. Tyler is one of the founding members of Exit 128 Chamber Orchestra, Mizzou's newly formed chamber ensemble dedicated to the performance of 20th and 21st century works, where he served as the principal flute and piccolo player. As a freelance artist, Tyler has worked on various projects and can be heard performing in numerous recordings. Most recently he recorded and performed the premiere of a new wind septet for Primary an original one-act ballet produced by Tiffany Lawson Dance Company. In addition to performing Tyler is passionate about teaching and music advocacy. In 2018 Tyler was selected as the Engagement Director of a 501(c)3 non-profit organization, as part of the inaugural class of New England Conservatory's Nova Fellows. Through this position, he has scheduled various residencies and outreach concerts throughout the Boston community. He is currently on the teaching faculty at Josiah Quincy Upper School, where he teaches flute to high school students.
Benjamin Morency - Doriot Anthony Dwyer Flute Merit Award - 2018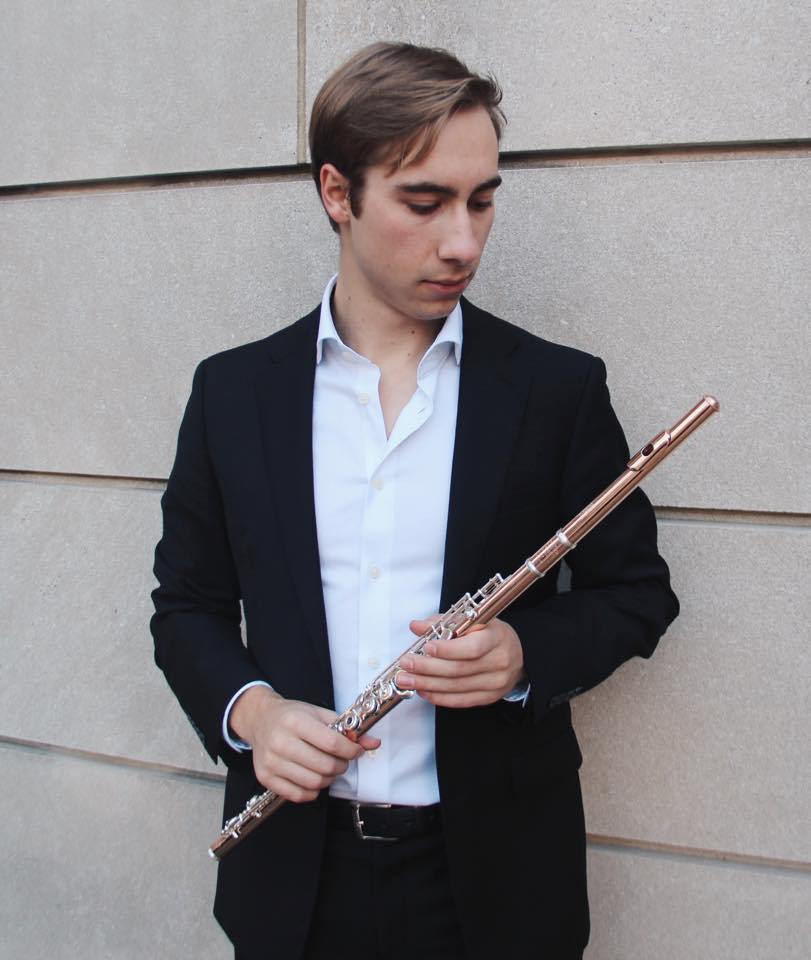 Benjamin Morency began his musical studies at the Conservatoire de Musique de Montréal in 2010 where he spent 6 years under the guidance of Marie-Andrée Benny. After completing his Baccalaureate degree, he pursued his studies at the Yale School of Music with internationally renowned flutist and pedagogue, Ransom Wilson, recently obtaining a Master of Music degree. Additionally, Benjamin has taken master classes with flutists such as Mathieu Dufour, Emmanuel Pahud, Philippe Bernold, Jeanne Baxtresser, and Robert Langevin. ​ In addition to distinguishing himself in regional competitions, notably winning the Grand Prize at the Concours de Musique Classique de Lanaudière (2013), and placing first in his category at the Sorel Tracy Festival in 2011 and 2013, Benjamin was awarded the first prize at the Canadian Music Competition in 2010. Most recently, Benjamin received the Grand Prize at the prestigious OSM Manulife Competition, making his début with the Orchestre Symphonique de Montréal. Benjamin has also been invited as a guest soloist with the Orchestre à Cordes du Conservatoire de Montréal, the Orchestre Métropolitain, and the Redlands Symphony Orchestra, under the direction of Conrad van Alphen, Louis Lavigueur, Jean Michel Malouf, and Ransom Wilson. ​In January 2018, he recorded Sergei Prokofiev's Sonata for Flute and Piano op.94, Francis Poulenc's Flute and Piano Sonata, and Denis Gougeon's L'Oiseau Blessé with pianist Mariane Patenaude in Radio-Canada studios, subsequently broadcasted on ICI-Musique. In February, he performed Le Prélude à l'après-midi d'un faune at the Weill Recital Hall in Carnegie Hall with the Rolston Sting Quartet, June Han, and his colleagues from the Yale School of Music. Benjamin is a Wm. S. Haynes young Artist.
Jisun Oh - Doriot Anthony Dwyer Flute Merit Award co-winner - 2017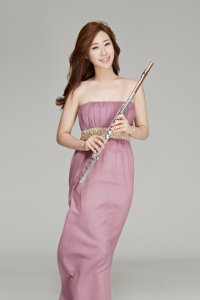 Flutist Jisun Oh, winner of the 2014 Boston Pops Concerto Competition, enjoys a career as a versatile young artist. At the age of 25 she has already appeared as a soloist with the Boston Pops, Toronto Symphony Youth Orchestra Toronto Sinfonietta, Kitchener-Waterloo Chamber Orchestra, and the Academy Symphony Orchestra of the Royal Conservatory of Music. In 2012 Jisun was named winner of the 32nd James Pappoutsakis Memorial Flute Competition. Other major competition wins have included the New York International Artists Competition, Alexander & Buono International Competition, The Kiwanis Music Festival, Ontario Provincial Music Festival, and The National Music Festival of Canada. An active recitalist, Jisun has appeared throughout the United States and Canada, including performances at the Carnegie Hall, Lincoln Center, New England Conservatory's Jordan Hall, as well as The Banff Center, Orford Centre d'Arts and Le Domaine Forget, Roy Thompson Hall, George Weston Recital Hall of the Toronto Arts Center, Glenn Gould Studio, and Mezzolini Hall. An avid chamber musician, Jisun is a member of the Amici Wind Quintet, winner of the New England Conservatory's Honors Ensemble. Jisun is pursuing her Masters of Music degree under the tutelage of Cynthia Meyers at the New England Conservatory where she also received a Bachelor of Music as a student of Renee Krimsier. Prior to coming to New England Conservatory she attended the Young Artists Performance Academy at the Royal Conservatory of the Music, where she studied with Julie Ranti. Additional studies and summer festivals include Aspen Music Festival and School, Spoleto Festival, Banff Center, Centre d'Arts Orford, Domaine Forget where she had masterclasses with some of the world's leading flutists, including Emmanuel Pahud, Robert Langevin, Carol Wincenc, Jeffrey Khaner, Mattieu Dufour, Susan Milan, Mark Sparks and Tara O'Connor.

Hayley Miller -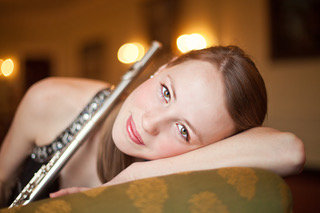 Doriot Anthony Dwyer Flute Merit Award co-winner - 2017
A native of Rochester, New York, flutist Hayley Miller is currently a senior in the Bachelor of Music program at Boston University's College of Fine pArts where she studies with Principal Flute of the Boston Lyric Opera, Linda Toote. In addition to her performing ensembles at Boston University, Hayley is a regular member of the notable Boston Philharmonic Youth Orchestra. This organization was recently named "2015's best orchestral performance" by Arts Fuse for their Symphony Hall concert in November where Hayley played principal flute on Debussy's "La Mer". Her performance in the BPYO's performance of Wagner's "Siegfried Act Three" was also listed in the Boston Globe's "Ten Best Performances of the year". In June 2015 and 2016, Hayley performed on the BPYO's European and Spain tours which included acclaimed performances in Prague, Pilsen, Berlin, Basel, Interlaken, Bern, Lucerne, Barcelona and Madrid. During her time in Boston, Hayley has received several noteworthy awards including the William H. Grass award in the James Pappoutsakis Memorial competition, named a finalist in the New York Flute Club competition, named a finalist in the Boston University Concerto competition, named Boston University's Presser Scholar, and inducted into the Pi Kappa Lambda society. A dedicated student of the flute, Hayley has attended multiple festivals in the summers. This past summer, she performed in masterclasses for Denis Bouriakov, Jim Walker, Bonita Boyd and Aaron Goldman. She spent the summer of 2015 at the National Symphony Orchestra's Summer Music Institute at the Kennedy Center where she studied with Carole Bean. She performed Amy Beach's Quintet for Flute and Strings as well as Principal Flute on Mahler Symphony No. 1. In June 2014, Hayley attended Domaine Forget where she had the privilege to play in a masterclass for Emanuel Pahud. An addition to her competitions in 2016, Hayley participated in several competitions was named a winner of the BPYO concerto competition in 2015 where she performed the Chaminade Concertino with the orchestra in Sanders Theater. She received honors from the Jo Amish Young Artist Competition and the Rochester Scholastic Arts Spotlight. She was named winner of the Rochester Flute Association High School Soloist Competition in November 2012, winner of the Rochester Philharmonic League Competition in March 2012, winner of David Hochstein Recital Competition in February 2012, and winner of Rochester Philharmonic Youth Orchestra Concerto Competition in December 2011. After completing her studies in Boston, Hayley will continue her studies as Marriane Gedigian's teaching assistant at the University of Texas at Austin.

Minha Kim - Honorable Mention Award - 2017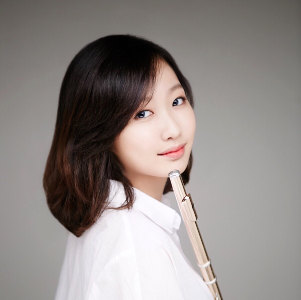 A native of Seoul, Korea, Minha Kim began her flute studies at the age of ten. Since Canada in 2007, she has been a recipient of numerous awards and scholarships from local, provincial and national competitions. A first-place winner of the Canadian Music Competition held in Montreal, Minha was a provincial and national winner at the British Columbia Performing Arts Festival for three consecutive years. In National Gala Concert 2013, she received a special prize for playing the most outstanding performance among winners of all instruments. The following summer, she represented British Columbia and won third place at the National Competition in Ontario hosted by the Federation of Canadian Music Festivals. Recently, she received an award from the Vancouver Women's Musical Society and gave her solo recital as a scholarship winner in 2016. Minha made her concerto debut at the age of fifteen with the Vancouver Pilgrim Orchestra. She also performed with Vancouver Youth Symphony Orchestra as a concerto competition winner in 2012. The following year, she was a soloist with the Vancouver Symphony Orchestra as a winner of Burnaby Clef Concerto Competition. In addition to her solo playing, Minha is an active chamber and orchestral player. Her woodwind quintet, Jordan Wind Quintet, was a winner of the New England Conservatory Honors Ensemble Competition and gave its recital in the prestigious Jordan Hall in 2016. Past few summers, she spent her time at the Banff Music Centre, Kennedy Center as a member of Summer Music Institute and Orford, studying with renowned flutists such as Mathieu Dufour, Robert Langevin, Lorna Mcghee, Aaron Goldman and Carol Wincenc. Minha Kim is currently a senior at the New England Conservatory of Music in the studio of Paula Robison. She previously studied with Christie Reside, the principal flute of Vancouver Symphony Orchestra.
Allison Parramore and Kanae Kimura - Doriot Anthony Dwyer Flute Merit Award Co-Recipients - 2016
Allison Parramore -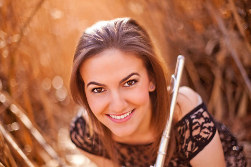 35th Annual James Pappoutsakis Competition winner Allison Parramore enjoys a flourishing career as a solo, ensemble, and chamber musician in the Boston area. Ms. Parramore has performed with the Detroit Symphony Orchestra, the New Bedford Symphony Orchestra, Juventas New Music Ensemble, and is currently a flutist for the Phoenix Orchestra and the Equilibrium New Music concert series. She is a founding member of Hathor Winds, an established wind quintet who were quarter-finalists in the 2015 Fischoff National Chamber Music Competition, semi-finalists in the 2015 Astral Artists National Auditions, and won the Judges' Special Recognition Award at the 2015 Plowman Chamber Music Competition. Ms. Parramore gave her Jordan Hall debut in September of 2015.

This past summer Ms. Parramore performed on the Festival of Contemporary Music at the Tanglewood Music Center, and in 2014 she attended the Brevard Music Festival as a student of Marianne Gedigian. She also recently performed in recital with Linda Toote at the Boston University Tanglewood Institute. This summer Allison will compete as a semi-finalist in the 2016 Astral Artists National Auditions. Ms. Parramore has performed under conductors such as, Leonard Slatkin, Benjamin Zander, Keith Lockhart, JoAnn Falletta, Matthias Bamert, Ken Lam, Danail Rachev, Sarah Ioannides, Miguel Harth-Bedoya, and Stefan Asbury.

Ms. Parramore is a student of the Boston Lyric Opera's principal flutist, Linda Toote and takes lessons with the Boston Symphony's principal flutist, Elizabeth Rowe. She holds degrees from The Boston Conservatory and the University of Rhode Island where she won the Kingston Chamber Music Award, the Presser Scholarship, and the 2010 Concerto Competition as a student of Susan Thomas. Ms. Parramore can be heard performing on the Albany and Tzadik recording labels with The Boston Conservatory Wind Ensemble. She is originally from Norfolk, Massachusetts.

Kanae Kimura -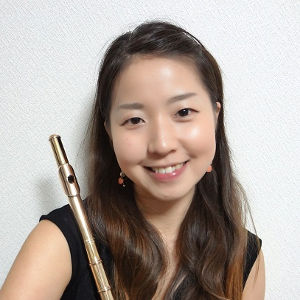 Kanae Kimura received a Bachelor of Music at the Toho Gakuen School of Music, where she studied with Soichi Minegishi, Akita Shirao and Yasushi Watanabe, with the first-class honor in the wind department. She also attended at the Toho Orchestra Academy with full scholarship and is currently pursuing a Master of Music in flute performance at The Boston Conservatory, where she is a student of Ms.Geralyn Coticone, retired solo piccoloist at Boston Symphony Orchestra.

As a soloist, Kanae has performed in several honors concerts including Toho Gakuen Graduate Honors Concert, The 79th Yomiuri Annual Concert and The Flute Debut Recital in Japan. She also joined a lot of world-class musicians' master classes such as Timothy Hatchins, Emily Beynon, Paul Edmund-Davies, Michael Debost and Claire Chase. In the winter of 2012, she won the Boston Conservatory Instrumental Concerto Competition and performed Ibert's flute concerto with its orchestra under the conducting of Bruce Hangen. She also collaborated with the Boston College 150th Gala concert and performed Chaminade's concertino with the Boston Conservatory Wind Ensemble at the Boston Symphony Hall in the fall of 2013.

As a chamber and orchestra player, she has performed as a member of Asia Philharmonic Orchestra Academy under conducting of Chung Myung-Whun in Korea, also performed as a guest artist for New Japan Philharmonic and Tokyo Prime Symphony Orchestra in Japan. After she came to the U.S., she joined several orchestra projects and festivals such as The Boston Conservatory Orchestra, Hot Springs Music Festival and International Lyric Opera Festival as a principal flutist.

Ayça Çetin and Luna Cholong Kang - Doriot Anthony Dwyer Flute Merit Award Co-Recipients - 2015
Ayça Çetin -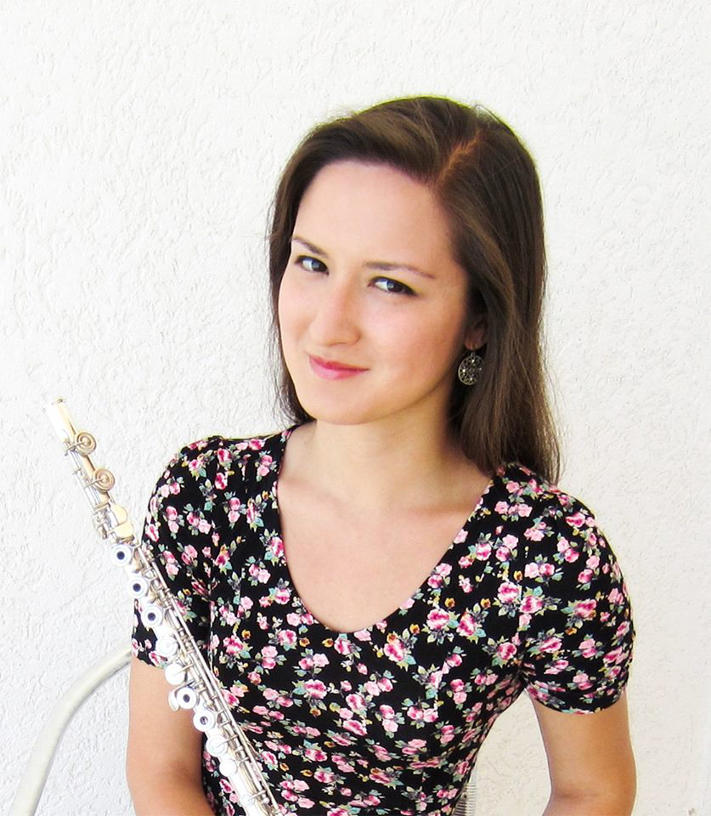 Turkish flutist Ayça Çetin has performed throughout Turkey, United States, Kosovo, England, and Italy, acclaimed for her outstanding performances and wide repertoire. In addition to winning three concerto competitions in the schools she attended (2005, 2011, 2012), she won the National Flute Association Convention (NFA) Performers Competition (2012), received the honorable mention award at the Nixon Woodwind Competition (2012), the NFA Masterclass Performers Competition, and was chosen as one of the six finalists at the New York Flute Club Competition (2014). She has performed in masterclasses by Marina Piccinini, Amy Porter, Paula Robison, Bulent Evcil, Maxence Larrieu, Andrea Oliva, Davide Formisano, Gergely Ittzes, Tadeu Coelho, Raffaele Trevisani, Susan Hoeppner, John Heiss, Jeff Zook, Jean Ferrandis and others. Ayça recently discovered her passion for new music and world music.
Since 2012, she has premiered several solo and chamber works. Also, in recent years she has played Turkish and Eastern European music in a variety of chamber groups. Ayça received her Bachelor of Music degree from Mimar Sinan Fine Arts University State Conservatory in Istanbul, Turkey, where she studied with Vieri Bottazzini. She completed her Master of Music degree at Central Michigan University where she was a student and the graduate teaching assistant of Joanna White. She is currently finishing her Graduate Performance Diploma program at The Boston Conservatory under the guidance of Linda Toote.

Luna Cholong Kang -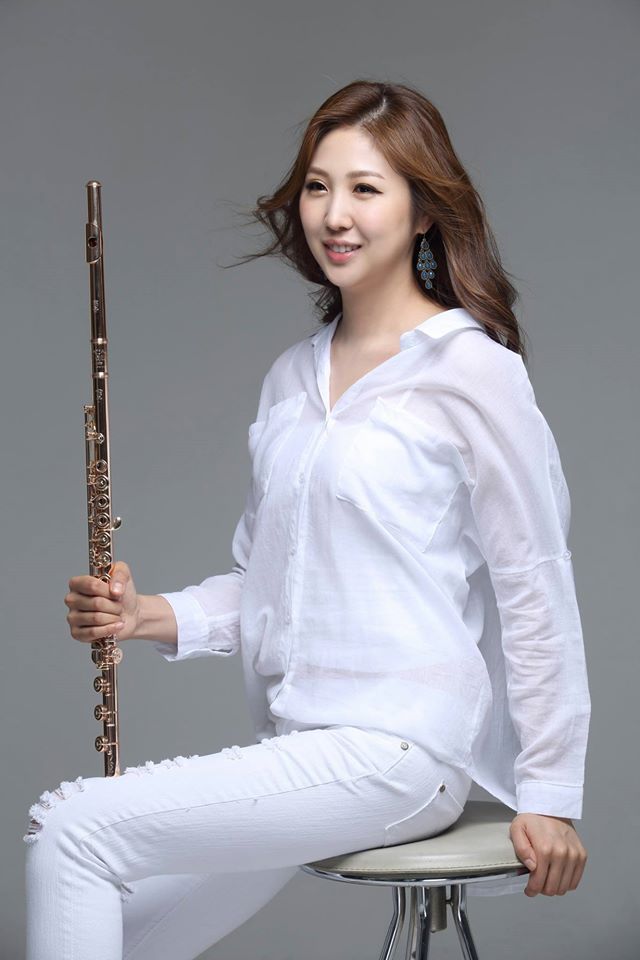 Hailed by Flute & Flutist and Korea Times as "endless possibilities" and "free-hearted rising star," Luna Cholong Kang began her career with a successful solo debut recital at Zankel Hall, Carnegie. Also she appeared with the New York Philharmonic Orchestra, New Haven Symphony Orchestra, the Seoul National Symphony and Janácˇek Philharmonic Orchestra as well as the Zephyrus Project Orchestra, Delphi Orchestra. Ms. Kang has been an active chamber musician in various concerts with Le Train Bleu Ensemble, Windscape Woodwind Quintet at Galapagos Art Space, Symphony Space, and Carnegie Hall, among others In 2014 she was invited at Tong Young International Music Festival and in Korea, as a young contemporary performer to play with Bang on a Can All-Stars in their premiere performance at TIMF Concert Hall and made successful contemporary flutist debut recital at Kumho Art Hall.
She has received numerous prizes, including first prize of Umack Chunchu, the music association of Korea Flute Competition Award, Youngsan National Flutist, and Music Journal Young Musician's Award. She has performed in master classes with world-renowned artists. These include Jeanne Baxtresser, Denis Bouriakov, Karl-Heinz Schutz, and Jean-Michel Tanguy and Soo-Kyung Park. Ms. Kang received her master's degree and Artist Diploma degree under the tutelage of Ransom Wilson at Yale University. Also she studied with Robert Langevin at Manhattan School of Music for Orchestra Performance Program.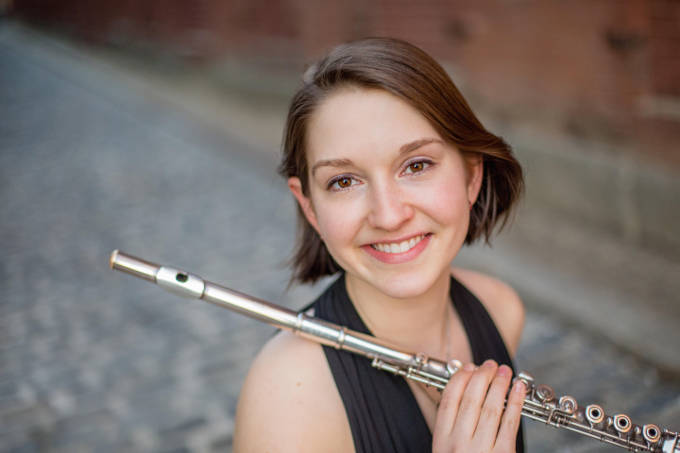 Alicia Mielke - Doriot Anthony Dwyer Flute Merit Award - 2012 Alicia Mielke was born and raised on a wheat farm in Eastern Washington State. She received her BM, summa cum laude, from The University of Texas at Austin with Marianne Gedigian. Alicia won the Florida Flute Associations Young Artist competition in 2010 and finished second at the state level of the Music Teachers National Association Young Artist competition in 2009. She has performed concertos with the Spokane Symphony and at the Texas Music Teachers Association summer concert. She has given multiple recitals in her family's barn in Harrington, WA with donations taken to benefit the Harrington Food Bank. Alicia is currently studying with Paula Robison at The New England Conservatory for her Masters degree in music.
Pamela Daniels - Doriot Anthony Dwyer Flute Merit Award - 2011 Pamela Daniels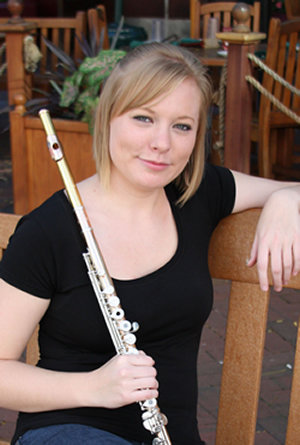 is a second year graduate student at New England Conservatory in the studio of Elizabeth Rowe. She completed her bachelor's degree at the Eastman School of Music. Pamela was also awarded the prestigious Performer's Certificate from Eastman in September 2008. She regularly performs as principal flute with the NEC Philharmonia and flute/piccolo with the Boston Philharmonic and Neoponsit Valley Philharmonic Orchestra. The Boston Music Intelligencer has described her playing as "creative, individualistic and breath-blessed" as well as having a "dusky lower range".
This year Pamela has won the Boston Woodwind Society's Flute Merit Award and New England Conservatory's Winds, Brass, and Percussion Concerto Competition. She has won 1st place in the Flute Society of Washington's Collegiate Competition and was a finalist in the Byron Hester Solo Competition. Festivals she has attended include Music Academy of the West, National Orchestral Institute and Aspen Music Festival and School. Pamela's primary flute instructors have included Elizabeth Rowe, Timothy Day, Bonita Boyd, Paula Robison, Damian Bursill-Hall, Mark Sparks, Carol Wincenc, Walfrid Kujala, and Judith Lapple.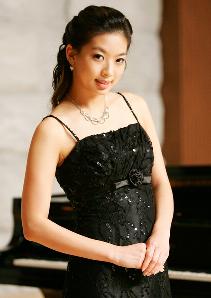 Ilji Kim - Doriot Anthony Dwyer Flute Merit Award - 2010 Born in Seoul, Korea Ilji entered the Yewon Conservatory of Music at the age of twelve, where she became a first-prize winner at numerous competitions, among which were the Iwha Competition, Daegu Broadcast Competition, Kukmin Hanse University Competition, and Musical Journal Competition. In 2008 she moved to the UnitedStates and continued her studies with Fenwici Smith at New England Conservatory in Boston, MA, where she is pursuing a Master of Music degree. Most recently, she has been a participant at the Pornic Flute and Harp Festival and the Ransom Wilson Flute Festival and also at a number of master classes. This year Ilji was one of the finalists in the Pappoutsakis Flute Competition. She enjoys playing chamber music, painting, and improvising popular music.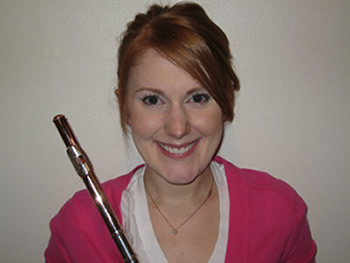 Nikoma Baccus - Doriot Anthony Dwyer Flute Merit Award - 2009 Originally from Madison, Wisconsin, Nicoma is currently a first year Master's student at Boston Univwersity where she studies with Elizabeth Ostling. Nicoma received her Bachelor's degree from Lawtence University in Appleton, Wisconsin, where she was a student of Ernestine Whitman. At Lawrence, Nicoma was awarded the Trustee Scholarship in performance and was also the winner of the 2006 Lawrence University Wind Ensemble Concerto Competition. In the summer of 2006 she attended the Banff Summer Music Festival where she studied with flutist Paul Edmund-Davis. Nicoma has played principal flute in both the Lawrence University Symphony Orchestra and Wind Ensemble, and in both the Boston University Symphony Orchestra and Wind Ensemble.
Hyunjung Kwon - Doriot Anthony Dwyer Flute Merit Award - 2008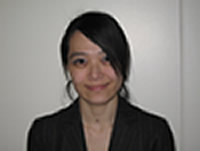 A native of Seoul, Korea, flutist Hyunjung Kwon recently graduated from Boston University with a Performance Diploma after studying with Linda Toote. She received both her Masters and Bachelors degrees at the Peabody Institute of the Johns Hopkins University, where she studied with Marina Piccinini. Ms. Kwon was the first prize winner of the Baltimore Music Club Competition in 2005. She was awarded honorable mention in 2003 Heida Hermanns International Woodwind Competition and was one of the finalists in the 2003 and 2002 National Symphony Orchestra Young Soloist's Competition, where she was awarded the Milton W. King Memorial Certificate. She has participated in the 2004 Pacific Music Festival and the 2003 Aspen Music Festival. Former teachers include Mark Sparks, Emily Skala and Hye-Sook Yang.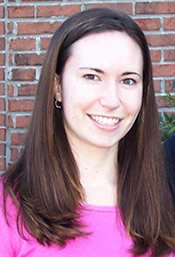 Caitlyn Perry - Doriot Anthony Dwyer Flute Merit Award - 2006 Caitlyn is a graduate of Boston University School of Music, where she earned the degree Bachelor of Music while studying with Doriot Anthony Dwyer, former principal flutist of the Boston Symphony Orchestra, and the artist for whom this award is named. Before coming to Boston, Caitlyn's teachers were Warren Little and Carl Hall, both of the Atlanta Symphony. Caitlyn has played principal flute in Boston University's Symphony Orchestra and Wind Ensemble, spent two summers at the Brevard Music Center, and in 2005 participated at the Hampden-Sydney Chamber Music Festival. The Boston Woodwind Society's Flute Merit Award is not the first prize Caitlyn has won. As a senior in high school, she won a scholarship from the Atlanta Symphony Orchestra, and in February 2006, Caitlyn was the winner of the Bill Grass Memorial Prize in the Pappoutsakis Flute Competition.