Nicholas Hooks - Winner - 2019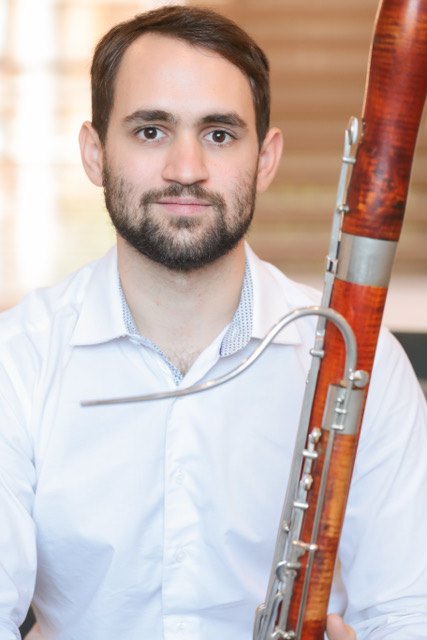 Raised in Atlanta, Georgia then Merritt Island, Florida, Nicholas Hooks began playing the bassoon when he was 12 years old. As a performer, Mr. Hooks enjoys playing in chamber ensembles and is an avid orchestral and chamber performer, having been a finalist of New England Conservatory's concerto competition performing Mozart's Sinfonia Concertante, K. 297b. In the fall, Nicholas will begin his tenure with the Billings Symphony Orchestra as their principal bassoonist. Additionally, he has attended various summer music festivals including the National Orchestral Institute and the Texas Music Festival. Nicholas has performed in masterclasses for notable pedagogues including Benjamin Kamins, John Clouser, Ted Atkatz, Judith Leclair, and Sue Heinemann. Mr. Hooks is a Performance Studies Certificate candidate at the Colburn School, where he is studying with Richard Beene. With the Colburn Orchestra, Nicholas has performed in a variety of halls in Southern California and throughout the world, including performances at the Edinburgh Music Festival in Edinburgh, Scotland and in the National Concert Hall of Ireland in Dublin. Nicholas also holds a Bachelor of Music degree from the New England Conservatory in Boston, Massachusetts, where he studied with Richard Svoboda and Rick Ranti. Additional notable teachers are Tom Novak, Ashley Heintzen, and Randy Doo.
Yen-Chen Wu - Honorable Mention - 2019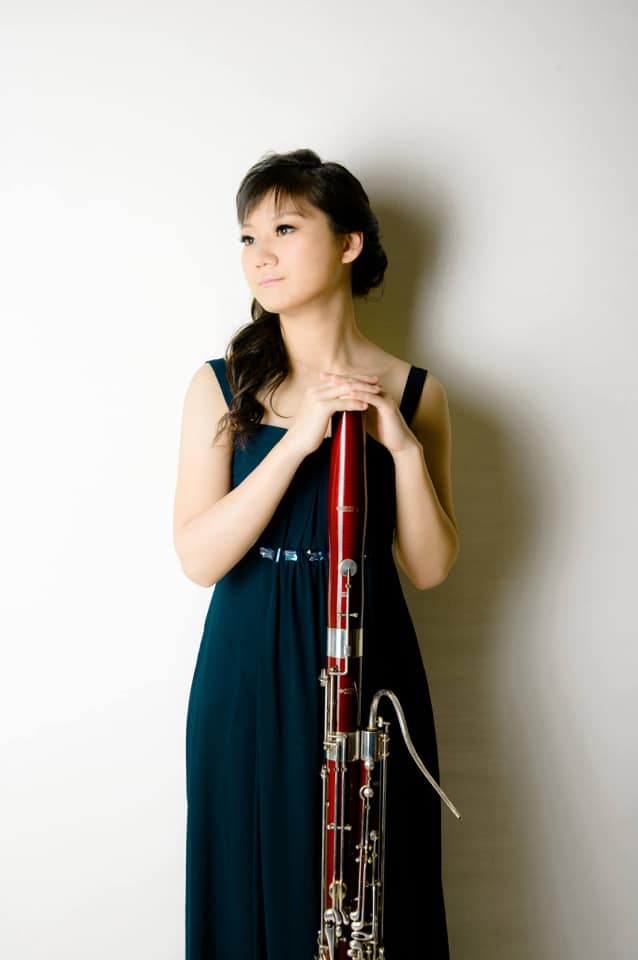 Hailing from Tainan, Taiwan, Yen-Chen Wu began studying bassoon at the age of nine. After performing as a concerto soloist with the University of Taipei and Taipei Wind Orchestra, she received second prize in the Asian Double Reed Association International Solo Competition. As a result, she performed Weber's Andante e rondo ongarese with the Taipei Symphony Orchestra. Yen-Chen's concert activities have taken her to Japan, Thailand, Germany, Canada, and the US. In 2015, Yen-Chen became the first bassoonist to win the Serge and Olga Koussevitzky Young Artist Award for woodwinds and brass instruments since 1983. In addition, she has won many other prizes at student competitions at Tainan and Taipei, as well as at the Yale School of Music and the University of Taipei. She was recognized at the Taipei Wind Orchestra's national concerto competition. She has participated in master classes and been invited to major music festivals, where she has worked with Akio Koyama, Kim Walker, Daniel Matsukawa, Yoshi Ishikawa, Heloman Jung, Patricia Rogers, Billy Short, and Hanno Dönneweg. Yen-Chen earned her bachelor's degree at the University of Taipei, where she studied with Chia-Chu Hsu, and her master's degree at the Yale School of Music, where she studied with Frank Morelli. She is now pursuing a doctorate at Stony Brook University.
Jensen Bocco - Honorable Mention - 2019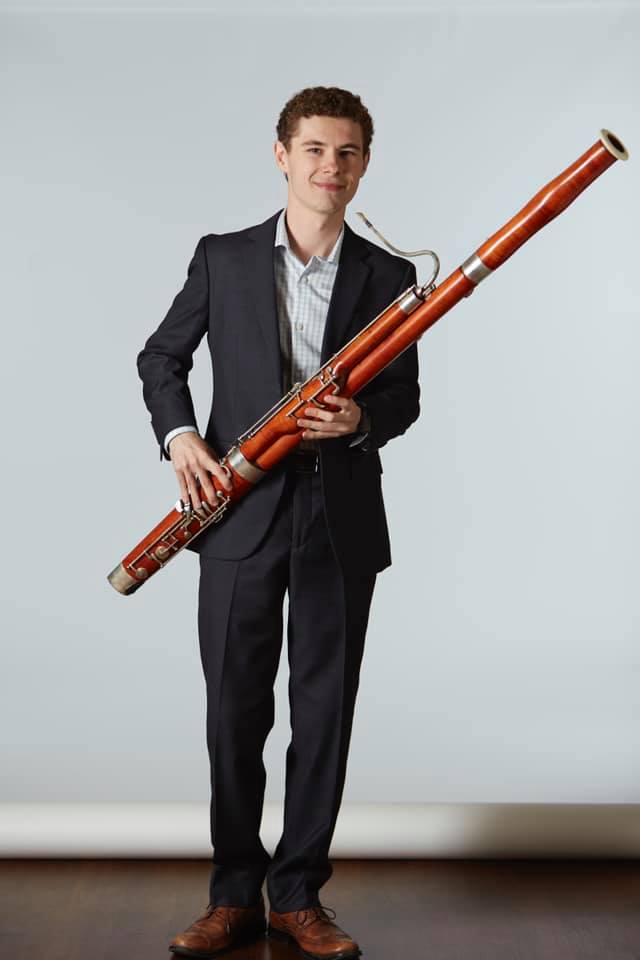 Jensen is from Winter Springs, Florida, where he began playing bassoon at the age of 12. He is currently a student at the New England Conservatory studying with Richard Ranti. Before living in Boston, Jensen attended the Interlochen Arts Academy in Interlochen, Michigan, where he studied with Eric Stomberg. Additionally, he has participated in the Aspen Music Festival and School for the summers of 2018 and 2019, studying and performing with Nancy Goeres and Per Hannevold. Jensen is an avid chamber musician and is a member of the Boreas Wind Quintet, which was selected as an NEC Honors Ensemble. In addition to their numerous outreach events, the Boreas Wind Quintet has given recitals in New England Conservatory's Jordan Hall, as well as in New Hampshire as part of the Music on Norway Pond concert series. As an active freelance musician in the Boston area, Jensen has performed with orchestras including the Philharmonia Boston, Boston Philharmonic, Eureka Ensemble, and the Kendall Square Orchestra.
Luke Fieweger - Sherman Walt Bassoon Merit Award - 2018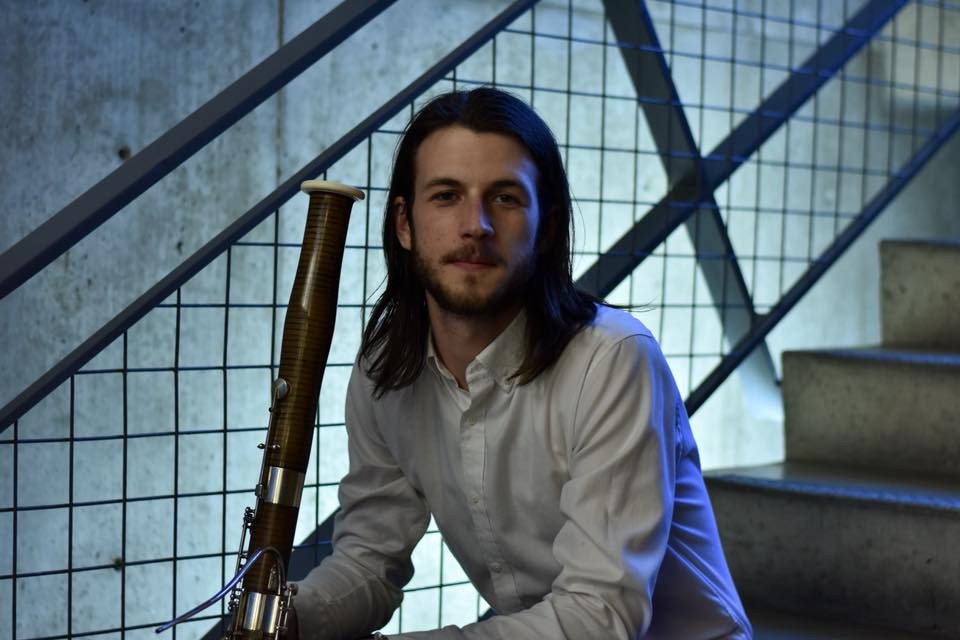 Luke Fieweger is completing his graduate studies at New England Conservatory as a student of Richard Ranti and, previously, Richard Svoboda. Prior to studying full-time at NEC, Luke split his time between Cambridge and Boston as a student in the Harvard/NEC dual-degree program, finishing at Harvard with a degree in neurobiology. He has a wide variety of ensemble experience in orchestras at Harvard, NEC, Tanglewood Music Center, and the New York String Orchestra Seminar, as well as in the Boston chamber series Mistral Music, a Bach Canata series in Harvard Art Museum's Busch Hall, and improvisation-based ensembles Survivor's Breakfast and Cobra. Luke looks forward to continuing his varied music interests in Los Angeles next year where he will study at the Colburn School.
Ryan Turano- Honorable Mention Award - 2018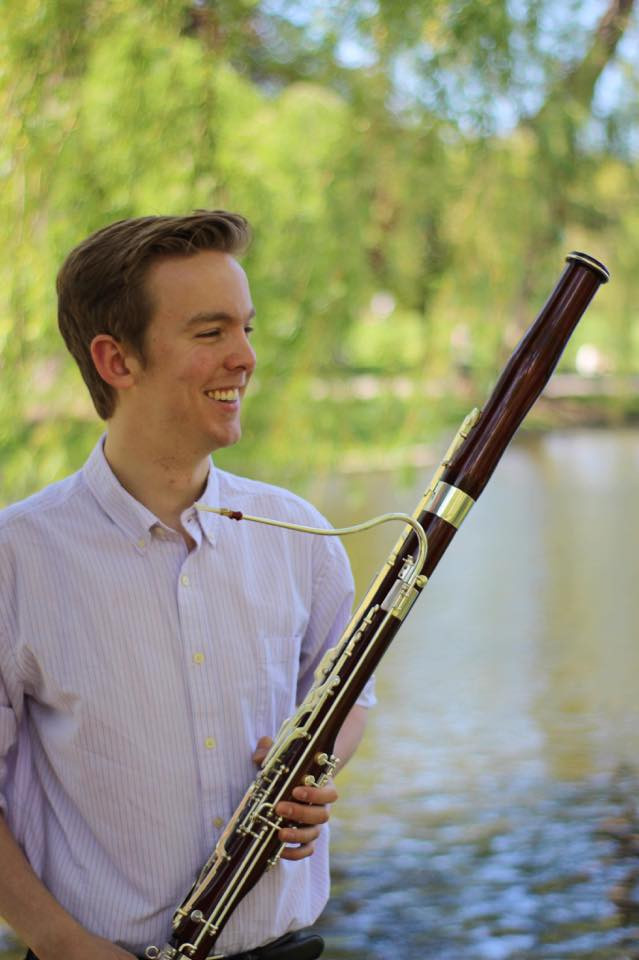 Ryan Turano is currently an undergraduate student of Richard Svoboda at the New England Conservatory. He began playing bassoon at the age of 12 in Plano, TX. In high school, Ryan moved to Hopkinton, MA where his studies became more intensive under the tutelage of Donna Taub. Other previous teachers include Peter Unterstein and John Hunt. Always looking for opportunities to play, Ryan is very active with many of the programs at NEC. Ryan is also a member of the Boston Philharmonic Youth Orchestra and joined the orchestra on its tour to Peru, Argentina, and Uruguay. He has also worked closely with many ensembles in the Massachusetts area and is one of the original members of the Eureka Ensemble. He dreams to one day play in a professional orchestra, and is extremely excited for what the future may hold.
Cornelia Sommer - Honorable Mention Award - 2018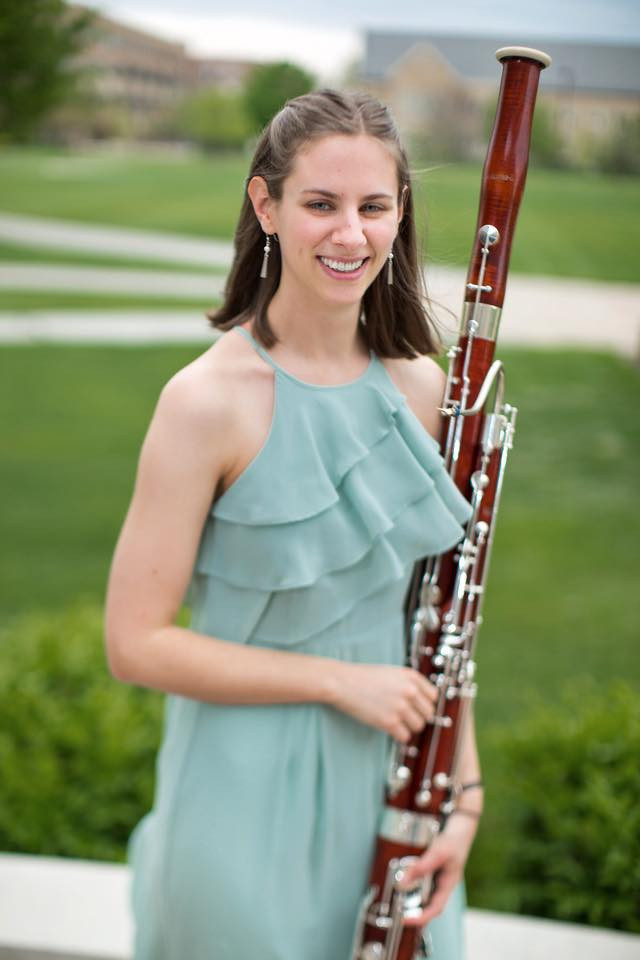 Cornelia Sommer is a bassoonist, arranger, and educator dedicated to sharing music with diverse audiences and expanding the bassoon's repertoire. She has performed with the Seattle Symphony, New World Symphony, International Chamber Orchestra of Puerto Rico, Juilliard415, and with the Videnia Quintet at the Kennedy Center, Norfolk Chamber Music Festival, and Fischoff Competition. As a soloist, Cornelia has appeared with the Coeur D'Alene Symphony and an Indiana University orchestra, and she was awarded the Yale School of Music Alumni Prize and an Indiana University Performer's Certificate. An advocate of new music, Cornelia has commissioned and premiered several solo and chamber works, and her own arrangements have been performed by members of the Atlanta Symphony, Detroit Symphony, and New York Philharmonic. Cornelia has taught at Yale's Music in Schools Initiative, Seattle's Vivace Chamber Players, and as a Teaching Fellow in music history and arts education at the Juilliard School. A graduate of Yale University (MM) and Indiana University (BM, PD), Cornelia has studied bassoon with Frank Morelli, Dominic Teresi, Kathleen McLean, William Ludwig, and Francine Peterson, and chamber music with William Purvis and David Shifrin. Currently, Cornelia is pursuing her Doctor of Musical Arts degree as a C.V. Starr Doctoral Fellow at the Juilliard School.
Andrea Baker - Sherman Walt Bassoon Merit Award - 2017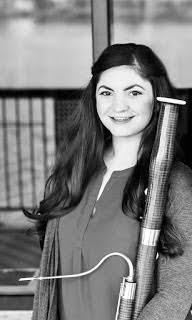 Holding past positions in international professional orchestras with a wealth of chamber music experience, Andrea Baker is currently completing her master's degree at the New England Conservatory under the tutelage of BSO principal bassoonist Richard Svoboda. Previously, she held the position of assistant principal/second bassoon with the Sarajevo Philharmonic Orchestra in Bosnia and Herzegovina. An avid chamber musician, her reed trio, Blue Bamboo, was awarded the high distinction on an NEC Honors Ensemble. She holds a B.M. from Penn State University, and her previous teachers include Daryl Durran and Shirley Curtiss. Andrea plans to begin her doctoral studies this fall at the University of Cincinnati College Conservatory of Music.
Natalie Zemba - Sherman Walt Bassoon Merit Award - 2015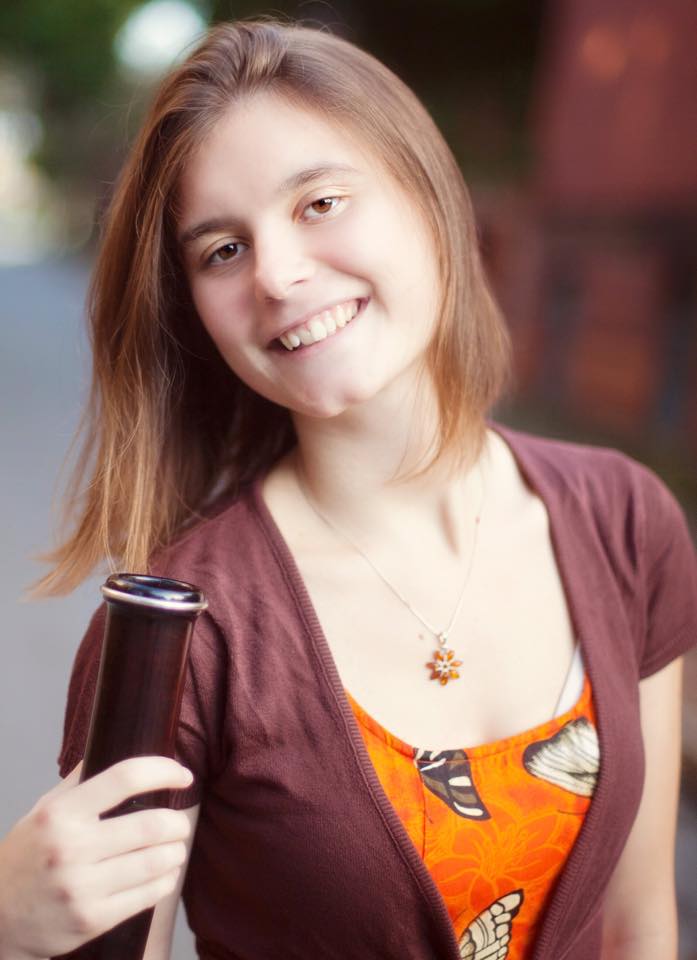 Natalie Zemba is completing her graduate studies with the Boston Symphony Orchestra bassoonist Richard Ranti at Boston University. Originally from Lexington, Natalie began playing bassoon at age 10 and studied with Louise Goni. After this she moved to upstate New York where she received her BM studying with John Hunt at the Eastman School of Music, followed by her MM with Pittsburgh Symphony Orchestra bassoonist Nancy Goeres at Carnegie Mellon University. She has received scholarships to perform with to several summer music festivals including the Aspen Music Festival, the National Orchestral Institute, and the Hot Springs Music Festival. Outside of her university ensembles Natalie has collaborated with Attack Theater (a dance company based in Pittsburgh) in a fully-staged version of Stravinsky's L'Histoire du soldat, and is an active freelance musician including performances with the Cape Symphony and the Atlantic Symphony, and is looking forward to more freelancing in the Boston area. When not playing the bassoon, Natalie enjoys running, biking, painting, and teaching.
Josh Baker - Sherman Walt Bassoon Merit Award - 2014 Josh Baker, of Boise, Idaho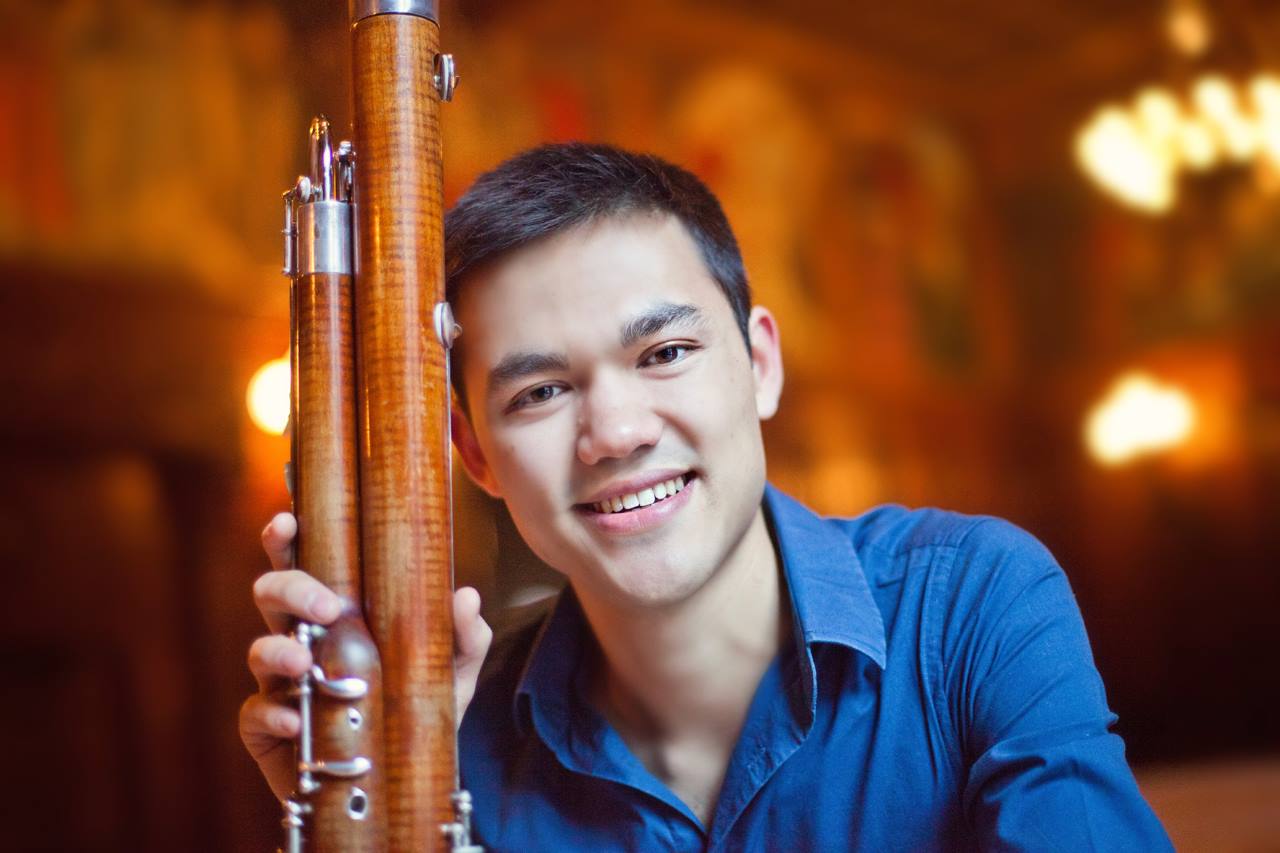 is currently pursuing a Bachelors degree at the New England Conservatory of Music in Boston, Massachusetts where he is a student of Richard Svoboda. Josh won New England Conservatory's Concerto Competition in 2012, playing Mozart's Bassoon Concerto in B-flat Major. He has performed with notable ensembles such as the Boston Symphony Orchestra, Boston Pops Orchestra, New World Symphony Orchestra, Radius Ensemble, Discovery Ensemble, Boston Accompanietta, and the Bach Society Orchestra. In past years, Josh participated in many music festivals including the Tanglewood Music Center, Music Academy of the West, and the Sarasota Music Festival. In Fall 2014, Josh will being enrolled in the Master of Music program at the Shepherd School of Music at Rice University under Benjamin Kamins.
Sean Maree - Sherman Walt Bassoon Merit Award - 2012 Born in Springfield,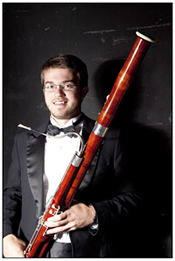 Virginia, bassoonist Sean Maree began his musical training at the age of 12. Since then, Sean has performed in a wide array of musical settings. In the fall of 2007, Sean began his collegiate studies at the New England Conservatory of Music, studying with Boston Symphony principal bassoonist Richard Svoboda. Sean has performed with the Boston Philharmonic and the New England Conservatory Philharmonci. As a member of the Youth Orchestra of the Americas, he performed in St. Peter's Basilica in Vatican City, and Teatro de Bellas Artes in Mexico City. Sean was a member of the Andra Winds, a New England Conservatory Honors Ensemble, from 2008-2011. The Andra Winds performed in Jordan Hall, Brown Hall and at the Isabelle Steward Gardner Museum, as well as numerous outreach peformances in the Boston area. Sean is pursuing his Master's Degree at the New England Conservatory, where he studies with Boston Symphony bassoonist Richard Ranti.
Andrew Thompson - Sherman Walt Bassoon Merit Award - 2011 Andrew Thompson is currently a student at New England Conservatory of Music where he
studies with Richard Ranti. Before moving to Boston he studied at DePaul University with David McGill and Bill Buchman. He has performed several times with the Chicago Symphony Orchestra including an appearance as soloist, subscription series concerts, and at the Ravinia Festival. Other solo appearances have been with the DePaul Symphony Orchestra and DePaul Baroque Ensemble. From 2008-2010 Drew was a regular member of the Civic Orchestra of Chicago and their MusiCorps Woodwind Quintet that gave frequent community outreach concerts. His summer will be spent in Breckenridge, CO performing with the National Repertory Orchestra.
When not playing music and worrying about reeds Drew enjoys swing dancing and tasting fine wines and scotch.
David Richmond and Michelle Keem - Sherman Walt Bassoon Merit Award Co-Recipients - 2010
David Richmond - Committed to a spirit of innovation in the arts, Boston-based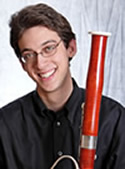 bassoonist David Richmond is interested in exploring the relationships between performers and audiences in the shared experience of music. David has performed with the Oregon Symphony Orchestra, with the Symphony of Southeast Texas, and as principal with the Ernest Bloch Festival Orchestra. Born in Portland, Oregon, David graduated from Harvard College with a degree in music, magna cum laude, and studied with Ron Haroutunian. Recipient of a John Knowles Paine Traveling Fellowship from the Harvard Music Department, David studied bassoon with George Sakakeeny in New Hampshire and Oberlin, Ohio, and received a master's in bassoon performance from the Rice University Shepherd School of Music, where he studied with Benjamin Kamins.

Michelle Keem - Bassoonist Michelle Elyse Keem has performed with orchestras in the United States, Canada, and Italy, including the Buffalo Philharmonic Orchestra, New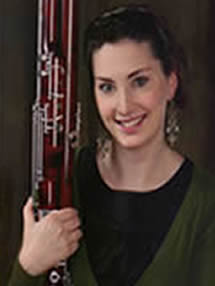 England Conservatory's Philharmonia, and the Symphony Orchestra Academy of the Pacific. She has also appeared as soloist with the Greater Buffalo Youth Orchestra, and was awarded an honorable mention in the 2007 Boston Woodwind Society Sherman Walt Merit Bassoon Competition. Ms. Keem has participated in the Oberlin in Italy program in Tuscany, and has also attended the New York State Summer School for the Arts and the Boston University Tanglewood Institute. She is currently a Senior at New England Conservatory where she studies with Richard Svoboda.
Laura Bennett Cameron - Sherman Walt Bassoon Merit Award - 2009 Laura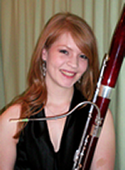 Bennett Cameron brings passion and enthusiasm to all that she plays. She began studying bassoon at the age of 14 and has since studied with Randy Doo, Paul Onspaugh, Rick Duhaime, Dr. Tina Carpenter, and Richard Svoboda. Ms. Bennett Cameron's orchestral experience includes playing several seasons with the Amarillo Symphony Orchestra and guest performances with the Amarillo Opera and the Lubbock Symphony Orchestra. She graduated Summa cum Laude with a Bachelor of Music in bassoon performance from West Texas A&M, where she studied with Dr. Carpenter and earned several performance scholarships. In addition to playing principal in all major ensembles there, she was a founding member of the West Texas Wind Quintet. One of the highlights of Ms. Bennett Cameron's solo career was her performance of Weber's Concerto for Bassoon in F Major, which she performed as the first-place winner of WTAMU Symphony Orchestra's Concerto Competition.Ms. Bennett Cameron recently earned her Master of Music degree, graduating summa cum laude from the New England Conservatory of Music in Boston, where she studied with Richard Svoboda. She will continue her studies in the fall of 2009 at the Jacobs School of Music at Indiana University, pursuing a Doctor of Music degree.
Sebastian Chaves - Sherman Walt Bassoon Merit Award - 2008 A native of Costa Rica, Sebastian Chaves is Principal Bassoon of the Orchestra of Indian Hill, Acting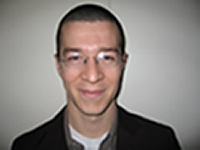 Principal of the New Bedford Symphony and bassoon faculty at Youth and Muse Boston Summer Music Camp. He holds a BM and BME from Louisiana State University and a MM from New England Conservatory, where he is currently pursuing a Gaduate Diploma. Sebastian has received fellowships from such music festivals as the Verbier Festival Orchestra (Switzerland), Aspen Music Festival (CO), Stuttgart Ensemble (Germany), among others. He freelances throughout New England with the Boston Philharmonic, Boston Opera, Boston Ballet, Boston Modern Orchestra Project, and the Portland Symphony. His principal teachers include Richard Ranti, Richard Svoboda, William Ludwig, John Hunt, Peter Schoenbach, and Per Hannevold. Sebastian is also a certified microelectronics technician and has been an anthropology major at the University of Costa Rica.
Micahla Cohen - Sherman Walt Bassoon Merit Award - 2007 Originally from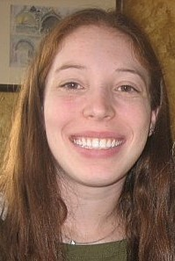 Minneapolis, MN Micahla now attends the New England Conservatory of Music, studying with Mr. Richard Svoboda. She participates in NEC's Symphony Orchestra, Wind Ensemble, Chamber Music Department and Opera Department. She has also played with NEC's Philharmonic Orchestra and Chamber Orchestra, as well as for composers in the Boston area. Micahla is the recipient of multiple scholarships including the Village Scholars Scholarship, Groth Music Scholarship and NEC's Most-Improved-Musician Scholarship. She has participated in the Sarasota Music Festival in Florida as well as the Manchester Music Festival in Vermont. Micahla is passionate about music, enjoys performing and aspires to play professionally.
Sarah Cryan Gardner - Sherman Walt Bassoon Merit Award - 2006 Originally from the Philadelphia area, Sarah did her undergraduate work in bassoon with Matthew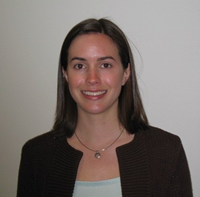 Ruggiero at Boston University's College of Fine Arts and earned her Bachelor of Music degree in May of 2006, graduating summa cum laude. An active orchestral performer, Sarah has also appeared as soloist in Mozart's Concerto for Bassoon, K. 191. Through a rigorous selection process, Sarah was chosen to participate in the Kent Blossom Music Festival at Kent State University in the summer of 2006, where she studied and performed chamber music with members of the Cleveland Orchestra. Boston University welcomed Sarah back in the fall of 2006 so that she could start working on her Master's degree while studying with the Boston Symphony Orchestra's Richard Ranti. In May 2008, Sarah appeared as soloist with the Boston Pops, playing Mozart's Concerto for Bassoon, K. 191.