Winner of the
Matthew Ruggiero International Woodwind Competition
2016 BASSOON
Sponsored by the Boston Woodwind Society,
through a gift of the Henderson Foundation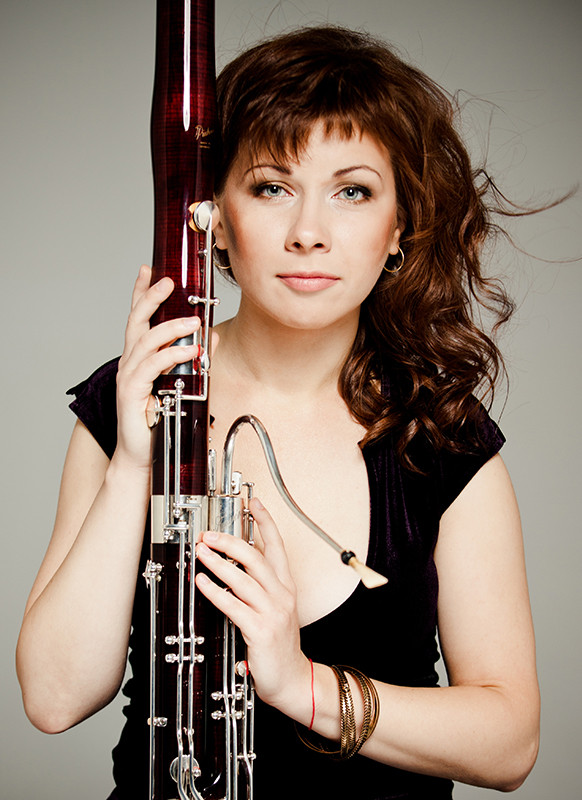 Katarzyna Zdybel-Nam Began her bassoon education in 1998 studying with Jerzy Lisak at the State Music School in Zamość. From 2002 to 2007 she studied at the Academy of Music (currently the Fryderyk Chopin University of Music) in Warsaw with Zbigniew Płużek. Three years later she completed her postgraduate studies (Solistenklasse) with honours degree in Hochschule für Musik in Stuttgart where she studied with Marc Engelhardt. Since 2009 to 2013 she was a PhD student in Czesław Klonowski's class at the Karol Lipiński Academy of Music in Wrocław. She gained the PhD degree in 2015.
Katarzyna has received numerous awards at international competitions. In the Summer 2012 she won three important prizes: First Prize in IDRS Fernand Gillet–Hugo Fox Bassoon Competition in Oxford, Ohio (USA), in September the Second Prize and the Special Prize during the 6th Michał Spisak International Music Competition in Dąbrowa Górnicza (Poland). Two years earlier she triumphed in Italy winning the First Prizes at the following competitions: the Gioacchino Rossini International Bassoon Competition in Pesaro and the International Competition for Young Performers in Chieri. In 2009 she won Second Prize (first not awarded) and the prize for the best interpretation of a newly written piece during the International Competition of Moscow Conservatory for Winds and Percussion.
Katarzyna performs as a soloist and chamber musician. As a soloist she has appeared with such eminent ensembles as: the Stuttgarter Kammerorchester, Orchestra Filarmonica di Torino, Sinfonia Varsovia, Wrocław Chamber Orchestra Leopoldinum, Capella Cracoviensis, Karol Namysłowski's Symphony Orchestra in Zamość, symphony orchestras of Moscow Conservatory, Wrocław Philharmonics, Music Academies in Warsaw and Łódź. In the season of 2011-2012 she was the principal bassoonist of the Royal Danish Orchestra, in season 2012-2013 – principal bassoonist of Iceland Symphony Orchestra in Reykjavik, in 2013-2014 – she served as a principal bassoonist of Swedish National Symphony Orchestra in Goeteborg, Goeteborg Opera and Lausanne Chamber Orchestra. She has also performed with the SWR Saarbrücken-Kaiserslautern, Warsaw Philharmonic Orchestra. Since 2007 the artist has been the principal bassoonist of the Wrocław Philharmonic Orchestra in National Forum of Music.
Katarzyna released her first solo album "Portrait" (CD Accord label) in January 2014. The CD contains XX and XXI century work for the bassoon solo, with string quartet (Lutoslawski Quartet) and with the piano (Katarzyna Kluczewska). In summer 2014 appeared other CD "The poetry of sound" that she recorded with Katarzyna Kluczewska.
She is also involved in charity work for Hospice for Children in Lublin.